Arab Webcam Chat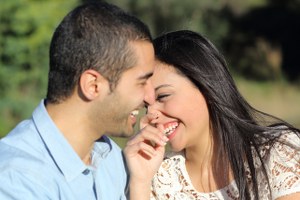 There is a possibility that you have always found the beauty of Arab women irresistible but even though you know that you can possibly meet them and have Arabic webcam chat with them online, you may feel somewhat hesitant because of various reasons. Here are just some of the reasons that you may have:
Some Arab women do not know how to speak English – The language barrier can always dampen a possible relationship from a person from a different country although there are some translators that are available online, there is always no guarantee that these Internet translators will be accurate enough.
Some Arab women's faces cannot be seen – Admittedly, in other parts of the world, physical beauty is one of the reasons why some people try to chat with other people. If you cannot see the face of the Arab woman then you cannot be entirely sure if she is your type. You may be mesmerized by her eyes but you have to admit that you are not entirely sure how she looks like.
The difference in culture can be a problem – Arab women grew up in a culture that is very much different from what you are used to. A lot of Arab women feel that they are under privileged and they are not given as many rights as their husbands. Not knowing a lot of details about their culture will not help you understand them at all.
For Arabian women, finding the love of their lives can be very hard to do but since the appearance of technology, their chances have gone higher since they can chat with different people from different parts of the globe that may understand them more than the people they grew up with.
Islam, which is the typical religion of an Arabian woman, has strict rules about dating. That's why chat on webcam with Arab singles may be a little difficult. In some countries, women are not allowed to show other parts of their bodies to other people aside from their eyes while there are also some countries that follow Islam wherein people can wear decent, westernized clothes. Most of the time, Arabian women are not given a chance to choose their partners but by meeting other people online, they are given a chance to choose people they are naturally attracted to.
Another problem with Arabic webcam chat that you might encounter is that if you fall in love with an Arabian woman and you would like to get married, you may have to convert to Islam as well. Think about this very carefully before you decide to do that.