Free Arab Chat Rooms
Looking for a great Arab chat with Arab men and women? Want to chat privately with other like-minded Arabs? Join ArabLounge.com, the largest network of Arabic and English speaking Arab men and women.
Whether looking to make friends or to find a soulmate, our cutting edge Audio Video Instant Messenger allows you to chat in real-time with hundreds of Arabic speaking men and women. From the Instant Messenger you can also view a member's profile and send them an email or Flirt should you decide to do so. If you have a webcam, then the fun is only heightened as you will be able to broadcast yourself real-time.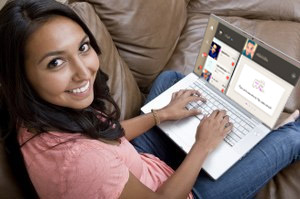 Here at ArabLounge.com we are committed to offering you the latest technology in helping you chat with Arabic speaking men and women. Try out our Video Instant Messenger today or our Arab chat room by creating your free profile today and explore all the wonderful possibilities!
Arab Chat Room
ArabLounge.com
also offers an Arab Chat Room where you can video chat with several members at a time. Chat for love... chat for fun... chat because you love being Arab!
Getting online to exchange ideas, find friends, look for love and find a lifetime companion is a simple and convenient way to add vibrancy and excitement to your social life. When you are interested in linking with singles from a particular culture, signing up with a site that offers this service helps you connect with singles from the background you find appealing and are interested in mingling with. Browsing through profiles enables you to find the singles you would like to get to know better.
While messaging the interesting people you meet online works well to establish initial contact and break the ice, chat rooms permit you check if the people whose profiles have caught your eye have personalities and view-points that are compatible with your own. Once you know this you can decide whether taking things forward is worth your while. For single Arabs, arab chat rooms offer a friendly and interactive space to enlarge their horizons by meeting new people and creating relationships based on fun interactions, friendship and mutual understanding. Long-term companionship, love, romance and marriage have a real chance of developing from the bonds that are formed in an arab chat room.
Dating people belonging to a similar background can mean an instant connection with each other based on the deep understanding of the shared culture and the values that are considered important in that particular culture. With Arab chat uae and Arab chat usa, pick the location of the singles you want to link with according to your preference, meet singles in your vicinity or in a country of your picking. Arab to arab chat connects singles arabs with each other and gives them a chance to make friends with several interesting people and to find the soulmate the may be searching for online.
While the chat feature is in itself an invaluable feature to discover the personality of potential friends and partners, the different variations of this feature allow you to relate to the people you meet online on a much deeper level. Arab live chat is the interactive way to connect with the captivating singles you meet online, whereas, arab video chat simulates conversing with the other face to face. Seeing each other, while chatting, can make the chemistry sizzle and can make the interactions seem more personal and intimate. Arab free chat lets you try out the fun of online dating and the thrill of chatting and getting to know fascinating singles.
Online dating has the potential to fill up your life with people you find fun to know online and to link with that special someone you can't wait to meet in real time. When you have chatted with a potential partner you find more captivating with each interaction, it is time to take the chatting offline and into the real world. Transitioning an online romantic relationship into a real time one is all about timing. When the chemistry gets so sizzling that it is practically scorching, when you catch yourself dreaming about a face to face meeting and the anticipation of that day is your predominant thought throughout your day, day after day, the time is right to meet in person. Ask for a date, get an affirmative response and you are on your way to discovering whether the dreamy potential partner you have been interacting with is the dream partner you have been looking for.
A video about Arab Chat Language
Interesting links on Arab Chat
-
http://en.wikipedia.org/wiki/Arabic_chat_alphabet
-