Arab Women's Beauty Secrets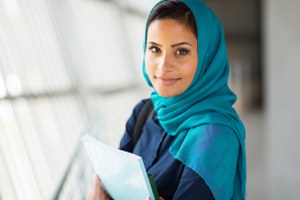 The Arab woman is surely noticed wherever she goes not because of the way that she dresses but because of her beauty that seems to radiate from within. It is no wonder that people from different parts of the globe cannot help but become mesmerized by the beauty of the Arab woman. Men would like to be with them and women cannot help but be like them whether they have Arabian blood or not.
There are some things about an Arab woman that will surely be notice. Get to know Arab women beauty secrets if you continue reading from here. Want to know more about it? Then read on.
The Arab woman is very feminine. If there is something about the Arab woman that stands out from all other women, it is the fact that she can charm you with her sweet and feminine aura. Her charm works well and is always noticed.
The Arab woman makes use of natural products in lieu of all the chemically ridden products that can be found in the market right now. Organic products may have better effects on the skin that chemically induced products so it makes the skin of the Arab woman more radiant and glowing.
The Arab woman has her own way of hair removal which helps get rid of the blackening of the dead skin cells brought about by other methods used by other women. They call this method of hair removal "Halawa".
The Arab woman has dramatic eyes that a lot of men get drawn into. A lot of people believe that the eyes are the windows to the soul and the Arab woman cannot help but become noticed because of her eyes that are very soulful.
The Arab woman makes use of her time wisely by going to health spas to unwind and detoxify their bodies. She can keep herself calm and beautiful that way.
While there are always different things that Arabian women can do to their physical bodies in order to look beautiful, a true Arabian woman can look different from the crowd if she would be herself and she would show her inner beauty. While the outside is important for first impressions, talking or chatting with an Arab woman will let you know if you should get to know her better or not. Her beliefs and attitude should also keep you smitten.