Live Chat with Arab Muslims Made Possible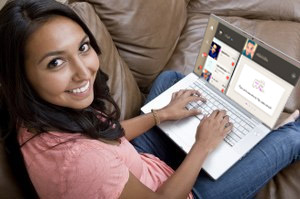 A lot of people would have to admit that they are very curious about the culture and tradition of Muslims. There are some who are doing this in order to make friends while others are seriously looking for partners. In various chat rooms, you can meet not only Muslim men and women but non Muslims as well. Still, if you would like to specify that you only want to Muslim live chat, you may do this too.
Do remember that there are some Internet dating sites that are specifically targeted towards Muslims and those who would like to meet Muslims. You may want to register at those sites as compared to normal dating sites when you can just meet anyone. There are a lot of different features like live Muslim chat, chat live, message, photos etc.
Some Tips to Remember
It does not mean that just because you have a chance of actually chatting with a Muslim this means that you are going to chat with the person for a long period of time. There are still some things that you have to remember to avoid offending the person.
Know more about their religion – This does not mean that you are going to discuss religion with the person. This might turn out bad actually especially if you disagree with some of the things that they are saying. While there are some countries that are practicing Islam, the level that they are practicing it may differ. Some are very religious and would follow everything while others are not that religious and would rather be open minded. You cannot be sure in the beginning if the Muslim you are chatting with is the former or the latter.
Respect their Culture – When it comes to the way of the world, you might sometimes think that you are correct in your thinking but it will always vary from one person to another. What you might find to be correct may not be correct for the person that you are chatting with.
Keep Chatting Simple – While you may be tempted to ask about the different things that you do not know about Islam, it may be best if you could talk about the usual stuff first to let the person warm up to you and become more comfortable about discussing other things in the future.

With these tips in mind, chatting with Muslim men and women can be made easier. Do not make it such a big deal. Be natural and just go with the flow and enjoy live chatting with Muslim singles.